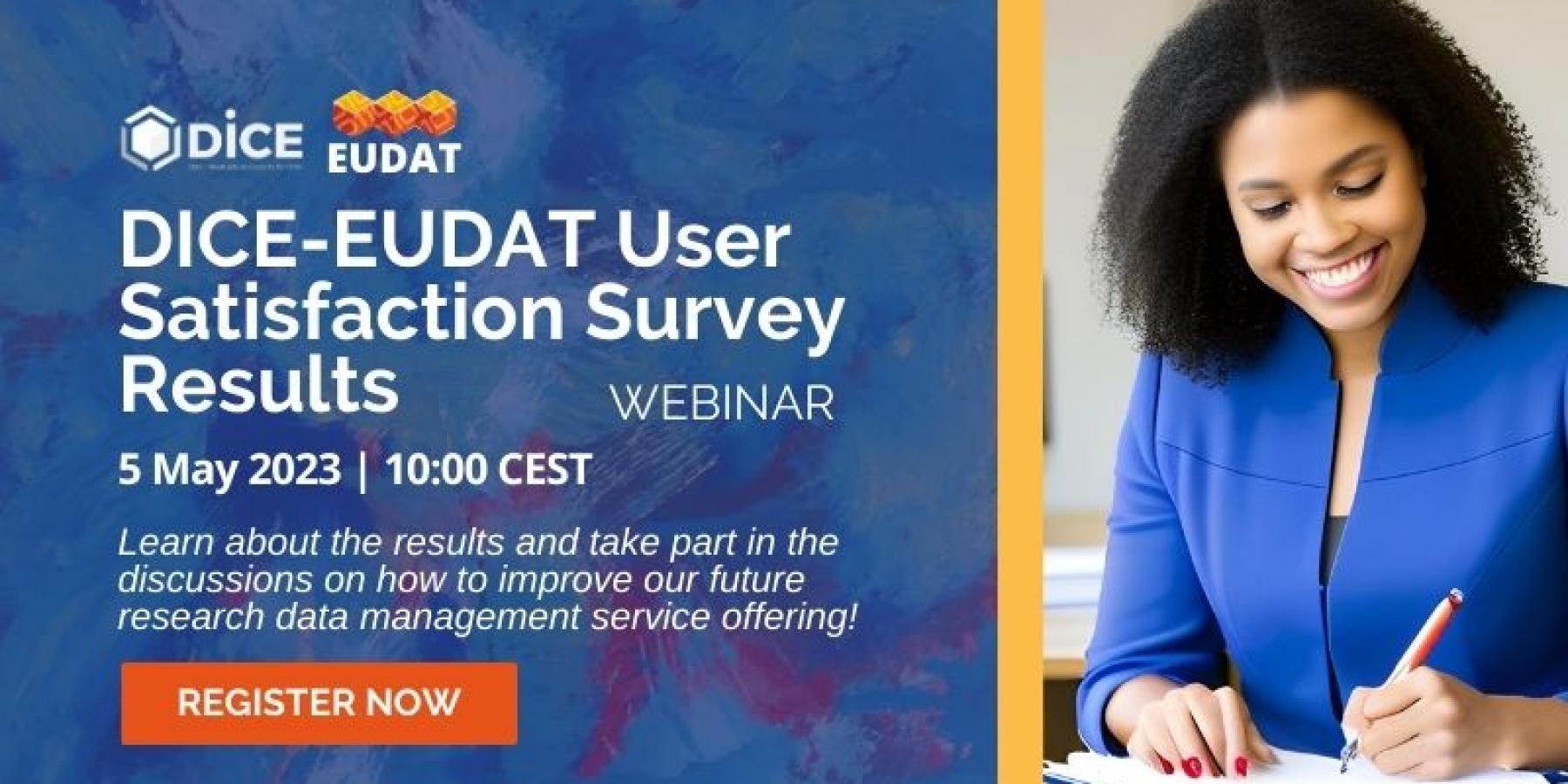 On 5 May 2023 at 10:00 CEST, the DICE project and EUDAT CDI will share the results of a user satisfaction survey they ran in early 2023 for research data management digital services they offer to the research and academic communities.
The survey results cover what users think about services offered through DICE such as B2DROP, B2FIND, B2HANDLE, B2SAFE, B2SHARE, Data storage, Datacite DOI, and B2ACCESS.
As users are at the centre of the European Open Science Cloud (EOSC) initiative, this survey shows how transnational services from a federation of providers, of which EUDAT and DICE services are examples, are being used by researchers on a European scale. Survey insights can also shed light on how users are accessing and using such services available in EOSC.
Join us not only in learning about the survey outcomes but also discussing ways to improve our service offering and that of EOSC as well!