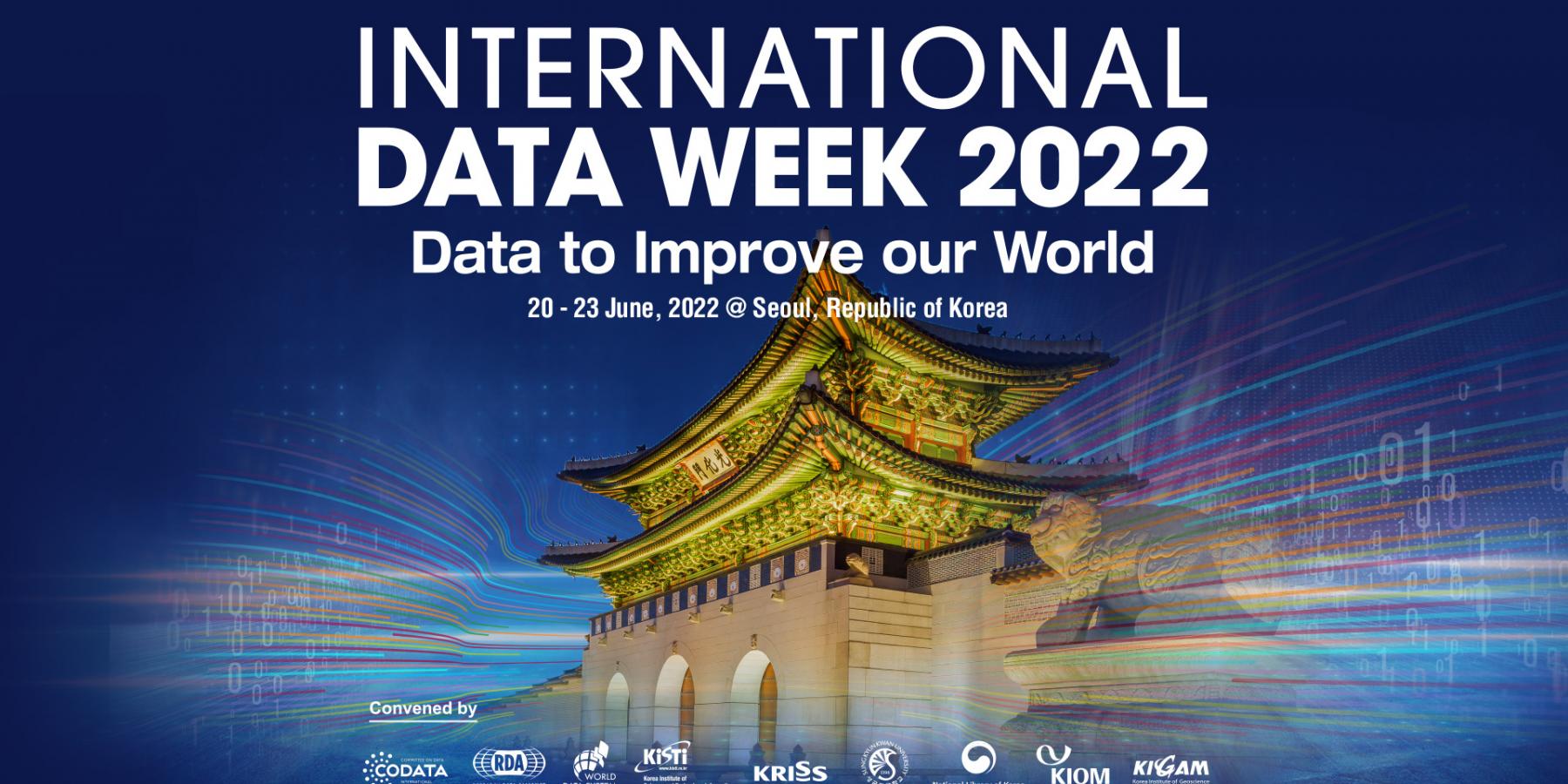 The IDW 2022 is an event that brings together data scientists, researchers, industry leaders, entrepreneurs, policymakers, and data stewards from disciplines across the globe to explore how best to exploit the data revolution to improve science and society through data-driven discovery and innovation.
The theme chosen for this edition is DATA TO IMPROVE OUR WORLD. Access to trustworthy and FAIR data is a precondition to the science needed to enable us to reduce the impact of diseases, mitigate climate change, and become more resilient to risks posed by natural and human-made disasters. 
---
DICE is joining the IDW 2022 in the "SciDataCon Parallel Session 3" session on Tuesday, June 21st, 07:00-08:30 UTC [09:00-10:30 CEST].
This session aims to exchange experiences and good practices on the challenges of enabling metadata discovery across disciplines.
The session will introduce the B2FIND portal, a cross-disciplinary discovery portal for research data, developed within the pan-European Collaborative Data Infrastructure EUDAT CDI. The portal is a comprehensive joint metadata catalogue referencing metadata records for data stored in various data centres and using different metadata schemas on datasets of different levels of granularity.
The major challenge an interdisciplinary discovery portal faces is bridging the semantic and structural gaps between discipline-specific data management practices and standards on the one hand and a common search space yielding useful search results on the other.
In this session, we would like to learn about how discovery portals from other parts of the world deal with challenges related to metadata, standards, and organisational and technical hurdles in their everyday practice. The aim of the session is to learn about good practices and to connect key players in data discovery around the globe.

For the discussion, we would like to have a look into the future - where will or should data discovery be in some years? Alongside two (exaggerated) statements below we aim to gather valuable input from our speakers and the audience. 
The future for data discovery is Google. Everything we do should aim for search engine optimization. 
The future of data discovery depends on national (European/ Panafrican / Panamerican/ international) infrastructures that decide which standards and technical solutions to use. 
Agenda
| | | |
| --- | --- | --- |
| Time (UTC) | Title | Speaker |
| 07:00 - 07:07 | Introduction | Anna-Lena Flügel |
| 07:07 - 07:14 | Interdisciplinary research data discovery with B2FIND | Claudia Martens |
| 07:14 - 07:21 | Gatewaying Metadata: The Case of the Virtual Observatory and B2FIND | Markus Demleitner |
| 07:21 - 07:28 | Supporting interdisciplinary data discovery through Research Data Australia | Mingfang Wu |
| 07:28 - 07:35 | CiNii Research - A Japanese discovery platform for the FAIR academic data sharing | Jun-ichi Onami, Teruhito Kanazawa |
| 07:35 - 07:42 | Bridging data discovery across institutions in Brazil | Claudia Bauzer Medeiros |
| 07:42 - 07:49 | re3data | Robert Ulrich |
| 07:49 - 07:54 | Q&A from the audience |   |
| 07:54 - 08:04 | Mentimeter results |   |
| 08:04 - 08:30 | Discussion |   |