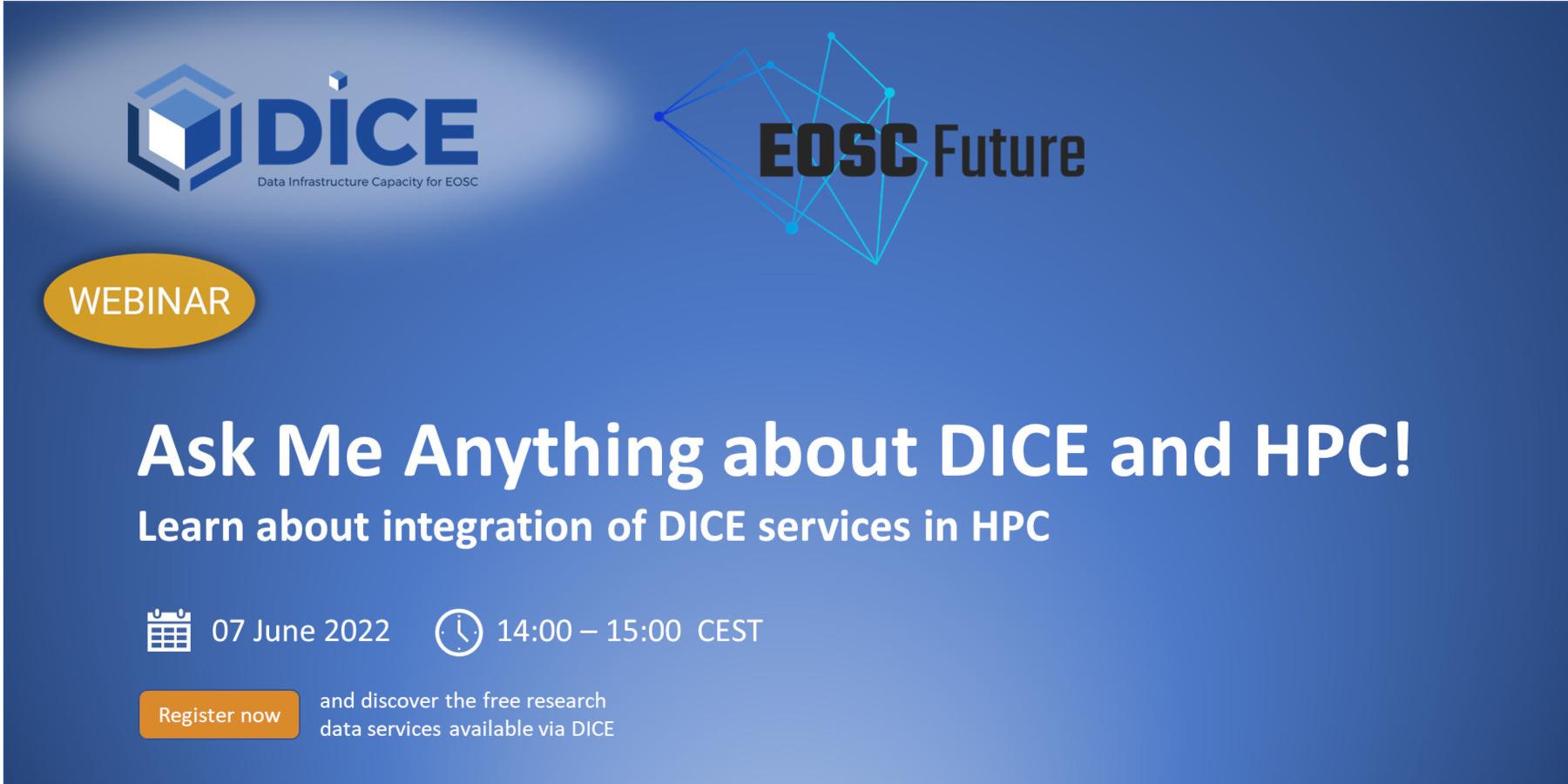 DICE is proud to be presenting in the Ask Me Anything session on 7 June 2022 of EOSC Future on High Performance Computing resources and the EOSC.
In this Ask Me Anything session we learn about ongoing work that supports the interoperability and the increased use of the HPC resources in the EOSC context. Several projects in the EOSC context are addressing issues around interoperability of the infrastructure.
Chris Ariyo of CSC will be presenting DICE's work on interoperability of data management services with HPC.
Narges Zarrabi of CompBioMed, one of our application community members, will be presenting its work with DICE in the computational biomedical area, an important HPC use case in the EOSC context.