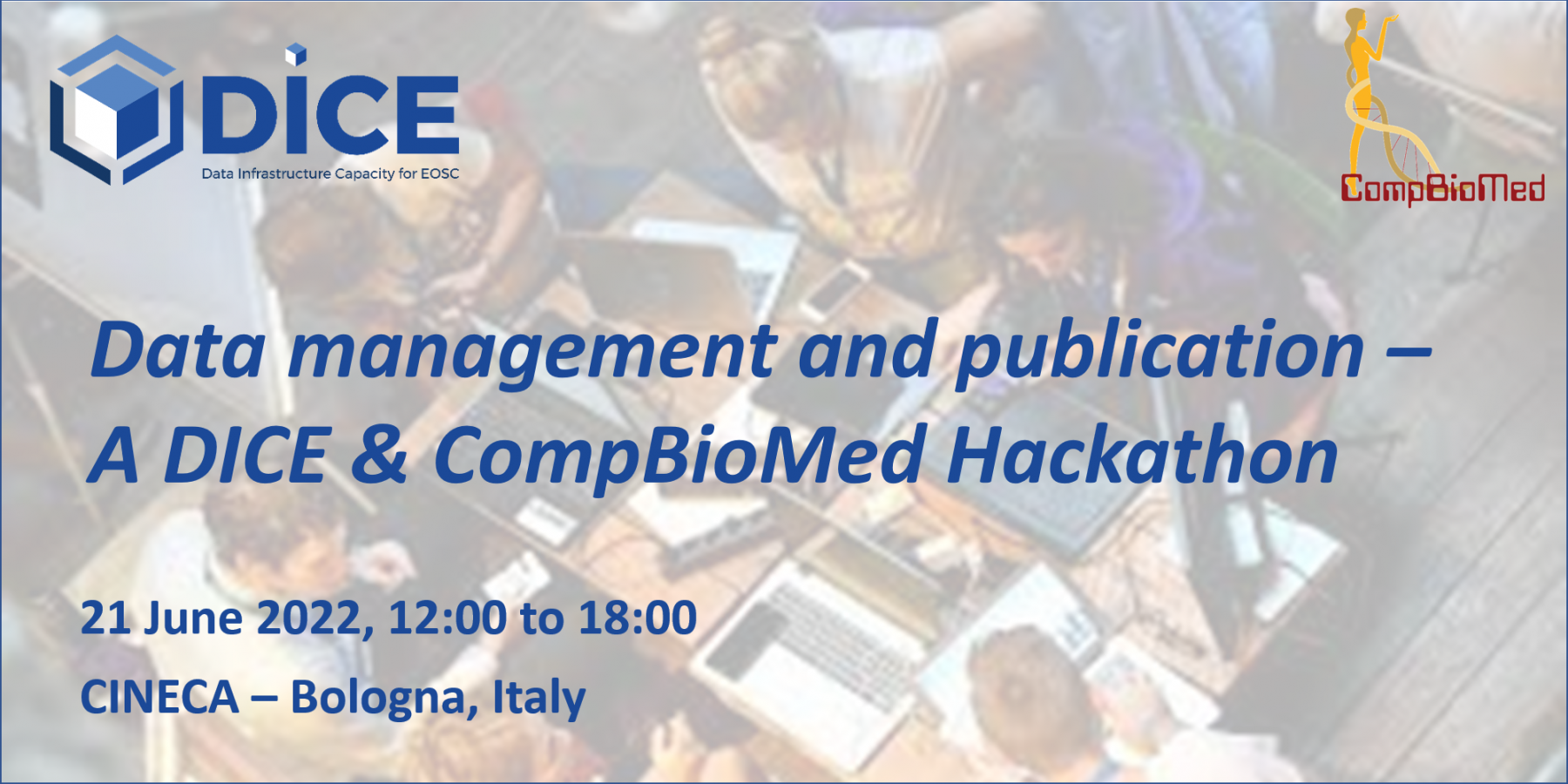 Join us for an exciting Hackathon where you will obtain hands-on experience in using the new services implemented in the CompBioMed project over the DICE facilities.
Find out how computational biomedical researchers are using the DICE Data Management services to manage their federated data in a FAIR way.
If you are a researcher or programmer responsible for implementing data handling in your project, then this hackathon is for you! We will spend an entire afternoon together on the premises of the CINECA High-Performance Computing Centre in Bologna, Italy. Bring your own computer, and samples of your data that you would like to work on.
Seat availability is limited, so reserve your seat now, and we'll be seeing you in Bologna!
Date:
Tuesday 21st of June 12:00 till 18:00
 
Place:
CINECA (Via Magnanelli, 6/3, 40033 Casalecchio di Reno BO, Italy)