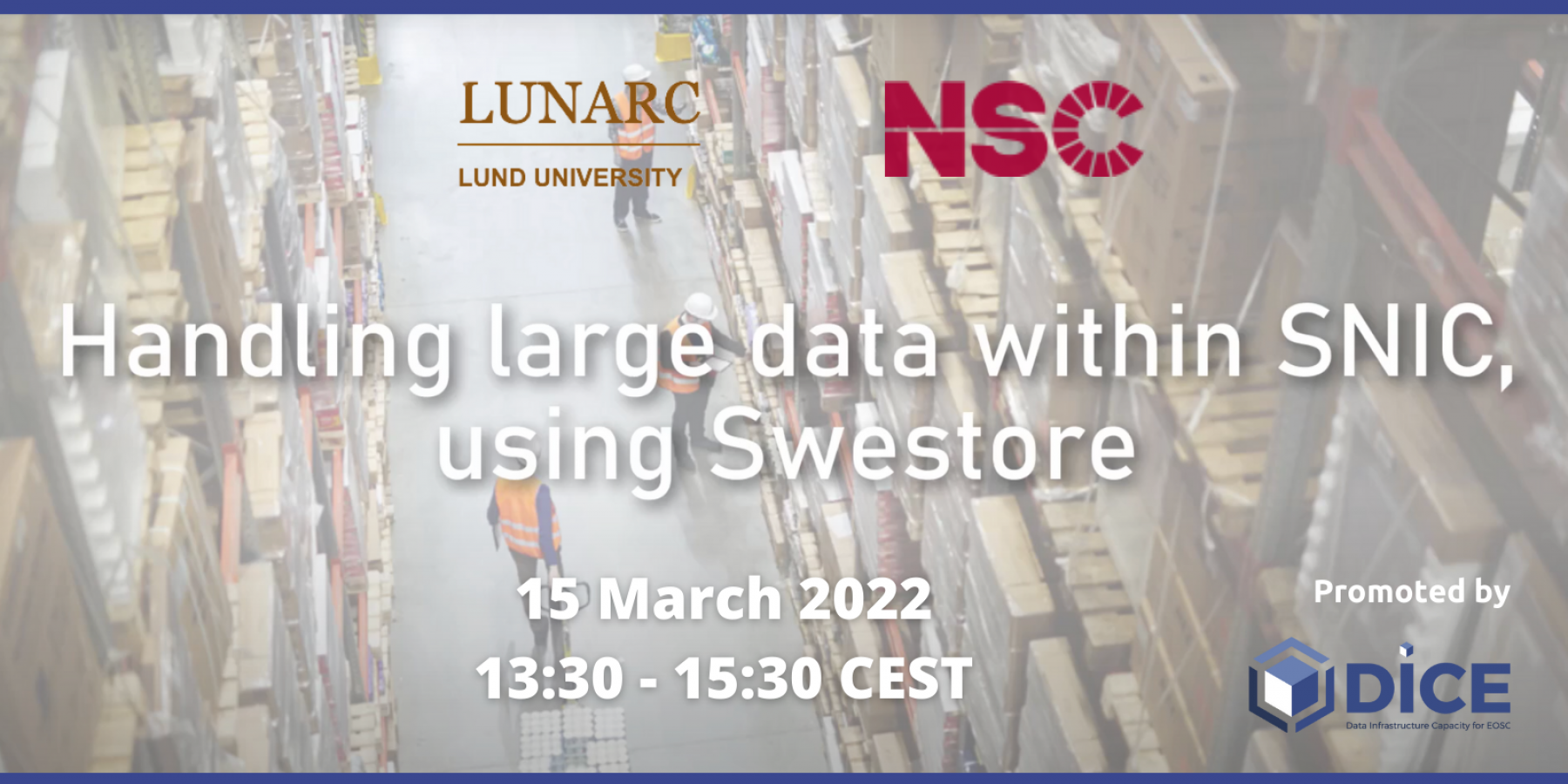 This event addresses users handling large amounts of research data. Users with large amounts of research data, exceeding the storage available on the SNIC systems or requiring data access from multiple SNIC services, are encouraged to utilise SNIC's Swestore system.
This seminar will discuss how to access Swestore from your laptop and from the SNIC clusters. Tools discussed will include Winscp and Cyberduck for data access from your laptop as well as the Advanced Resource Connector (ARC) middleware. The seminar will also show how to apply for Swestore storage.
This event is a collaboration between NSC and LUNARC
Time and location
Place: online via zoom, registered participants will receive a link close to the event.
Time: 13:30 - 15:30, Tue March 15th, 2022
Questions
Questions and queries regarding this event should be directed to LUNARC, see their contact and information page.