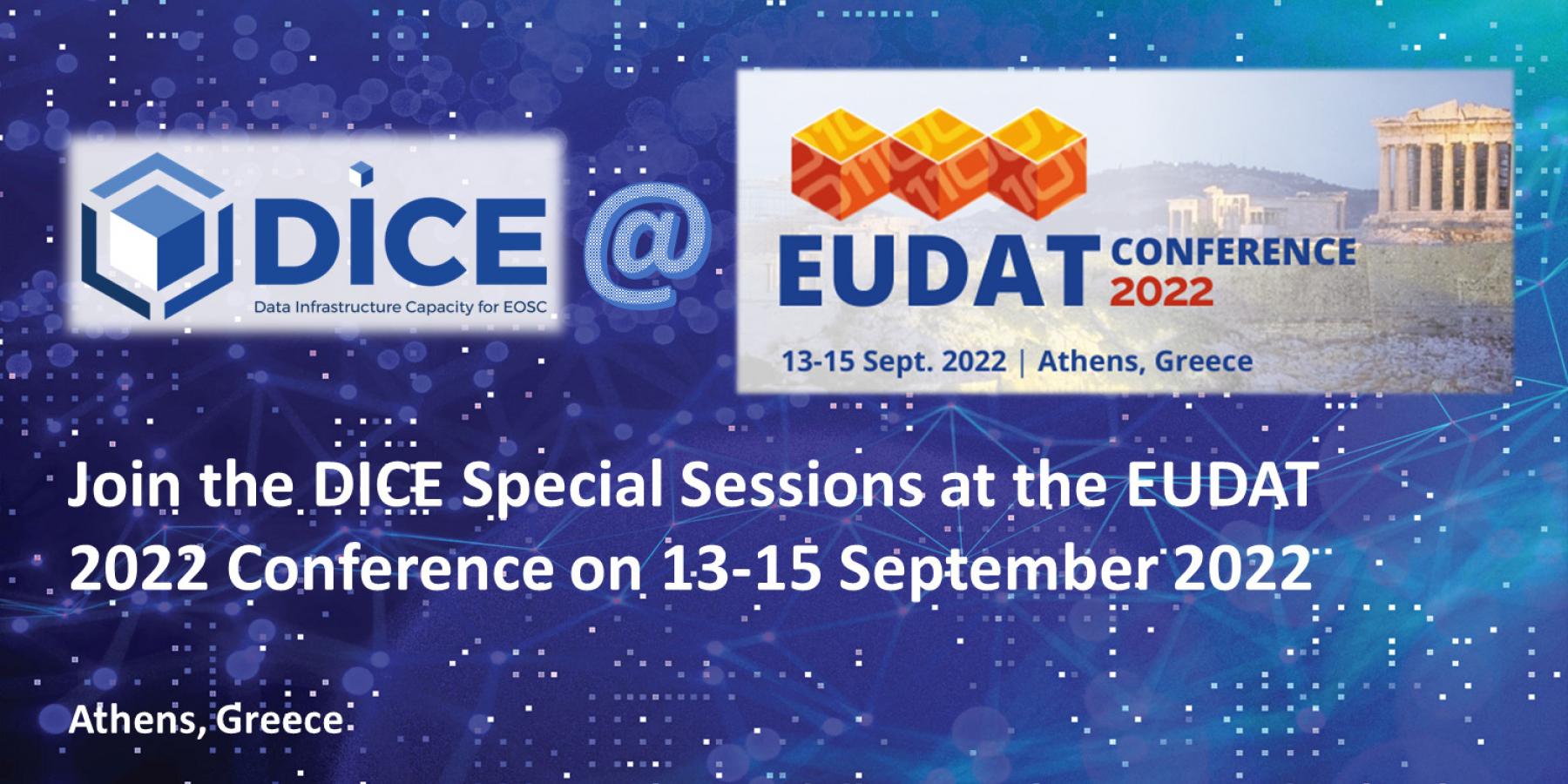 DICE is proud to be a part of the organization of the EUDAT 2022 conference, from 13-15 September 2022 in Athens, Greece.
Two special sessions on Thursday, September 15 will showcase the activities and results of the DICE project.
The morning session on Data Management Use Cases, co-chaired by DICE project and communications leaders Debora Testi and John Favaro, will feature presentations from DICE use cases such as CompBioMed, where use case leader Narges Zarrabi will speak about moving toward FAIR Data using DICE / EUDAT services.
Later in the day, a session dedicated entirely to DICE Progress Highlights, chaired by DICE services integration leader Daniel Mallmann, will bring you up to date on all the latest developments in the ongoing DICE implementation activities on cutting-edge topics:
Integration of data services with computing platforms
DICE Digital Preservation Service
Persistent IDs for instruments with the B2INST Service
Sensitive Data Management
EUDAT services in the EOSC Ecosystem
Looking forward to welcoming you to our DICE special sessions at EUDAT 2022!